The Portable Course is back, but not as you remember it
Article posted 27th May 2022
From tomorrow (Sat 28th May 2022) our portable course is opening it's doors at Sutton Park (Town Gate entrance) in Sutton Coldfield.
However this isn't the same portable course, some of you remember. We've been working on a new and improved portable course, that was developed with Sutton Park in mind.
The old portable course had 18 holes, our new portable course like our flagship course at Cannon Hill Park Birmingham has 36 holes and also has eye catching planting and water features.
We hope if you're in the area, you'll pay the new couse a visit. And if you do, we hope you have a fantastic game.
For prices and further information, please see the following page: http://www.goldenputter.co.uk/course?course=5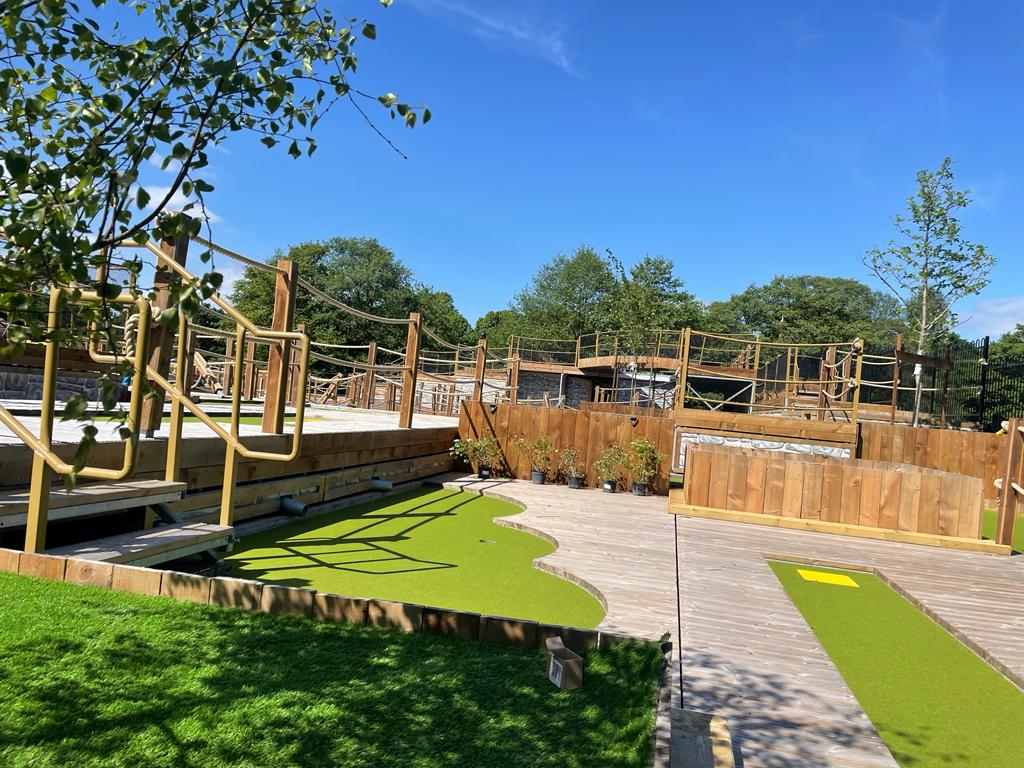 ---